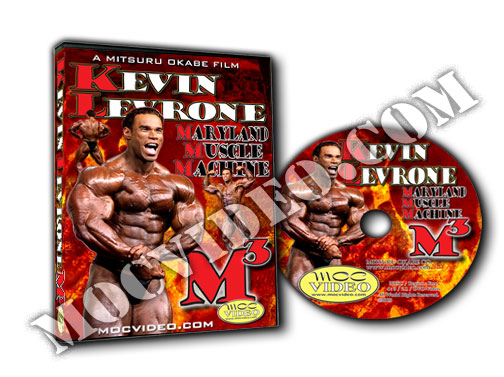 Click [
HERE
] to view a sample clip of this dvd!
Kevin Levrone Maryland Muscle Machine (M3) DVD

116 minutes
Original VHS Released : September 27th, 2002
DVD Release : December 23rd, 2005

Produced By: Mitsuru Okabe
Replicated and Distributed By: Mocvideo Productions LLC

Taped prior to the 2000 IFBB Mr. Olympia. This dvd Includes all of his workouts which include feats of strength like his 1,500 lbs leg-presses, 100 lbs dumbbell curls, 495 lbs bench presses, 405 lbs shoulder presses, 100 reps non-stop weighted crunches, and more!! All insert music provided by his "Fulblown" band.

Kevin said: "I needed to go to the gym to train myself, after watching this video at 10 p.m.!! This M3 video really inspired me! Thanks Mits!"